CENTRAL LOCATION

Now TAX-FREE for tourists!
Spend more than 5,000 yen and get an instant 8% discount!
Passport required & conditions apply.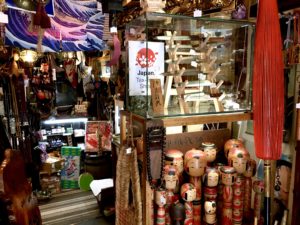 Cocoroya has a fabulous store in the centre of town in Hirafu-Niseko. We have sourced thousands of items and packed the new store full of treasures, both old and new.
We have all the old favourites and also loads of new items and newly acquired old treasures. Many things are hard to describe, so we recommend taking some time to come in and browse and see for yourself.
CLICK on the links for more information about our products…
Japanese antiques, retro, vintage and collectables
Antique furniture & chests
Vintage kimono, haori jackets, yukata & obi sashes
Tetsubin cast-iron kettles
Samurai swords, samurai armour & items
New Wa-Bocho Japanese cooking knives
Old woodworking tools
Kiseru vintage tobacco smoking pipes
Vintage glass fishing buoys
Kokeshi wooden dolls
Textiles including flags, maekake aprons, fabric, noren curtains, fishing-boat flags & more
Gifts
Objets d'art
And much, much more!
LOCATION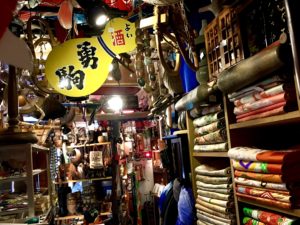 We are located in Momiji-zaka street in the Momiji Building, which is just a few doors down the hill from the main bus shelter in Hirafu-Niseko.
Winter Opening Hours
Winter opening hours 10:00 am to 8:00 pm daily
Summer Opening Hours
Reduced hours out of the winter season. Call us to make an appointment or check our hours.
Contact Details
Address: Momiji Building, 170-50 Yamada, Kutchan-cho, Abuta-Gun, Hokkaido 044-0081 Japan
Telephone: +81-136-23-0008
E-mail:  susanotani@gmail.com
Contact Us
Click here to contact us…